Create a "walk in"shower area
You are now one step closer to creating a stunning wet room for your home.
A wetroom is morden.watertight solution replacing the traditional bathroom with an easy access shower area that is simple to clean and features a minimalistic design.
With LUX wetroom solution,it is easy to create a completely waterproof background for your wetroom .
INSTALLING AN LUX SHOWER TRAY ONTO A SUSPENDED TIMBER FLOOR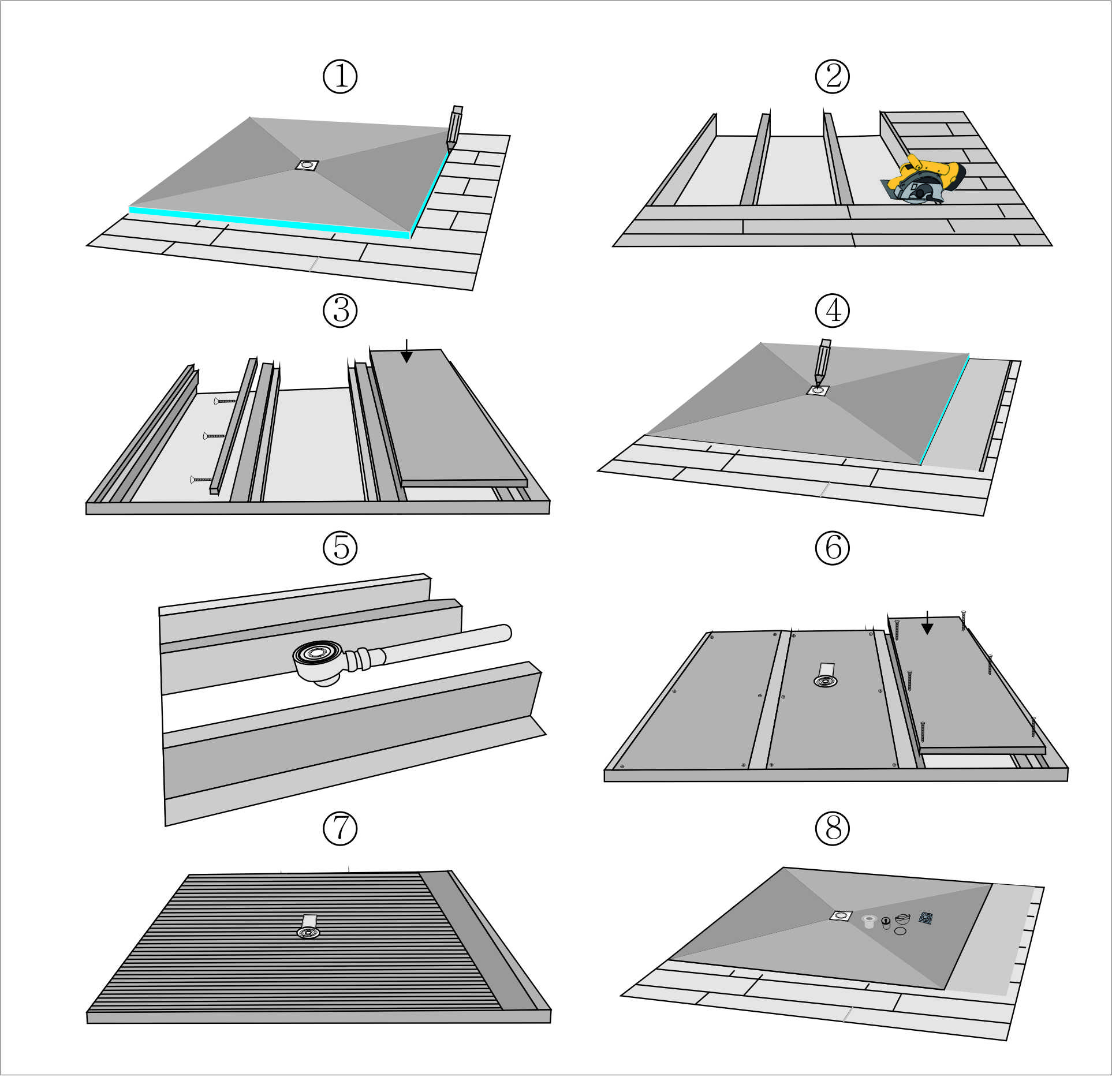 1.Measure the room and note the shower tray and drain positions. Carefully mark around the shower tray, locate joists and mark their position.Remove any screws that are within the marked area.
2.Recessing the floor to receive the shower tray and drain.
3.Fix a batten below the top of the joists.
4.Lay your level access shower tray on position and mark the location of the drain. Remove it again and store it safely.
5.Measure and mark where your drain and waste pipe will be fitted. Cut drain shape out of plywood for waste, this should be 10mm gigger than drain body. Connect the drain body to the waste pipe with solvent weld in the usual way. (Always check for leaks before final installation of shower tray).
6.Once you are satisfied with the drainage, replace the plywood section around the drain and fix all floor infills in position.
7.Spread the adhesive evenly over the area where the shower tray is to be installed, being carefully to clean away any adhesive on the rim of the trap.
8.Fix the shower tray into positin. With a spirit level, check that the edges of the tray are level. Aslo you should use waterproof tape to connect all joint and wall corner. When adhesive is dry, now is ready to tilling.
INSTALLING LUX SHOWER TRAY ONTO A CONCRETE FLOOR
1. For a new-built house, reserve a deep hole when casting concrete floor, while for a reconstructed house, dig a hole level to drain body on the concrete floor with an electric drill for holding the drain body and also dig a channel for water pipe connecting with drain body.
2. Position the drain body and connect the water pipe in regular way.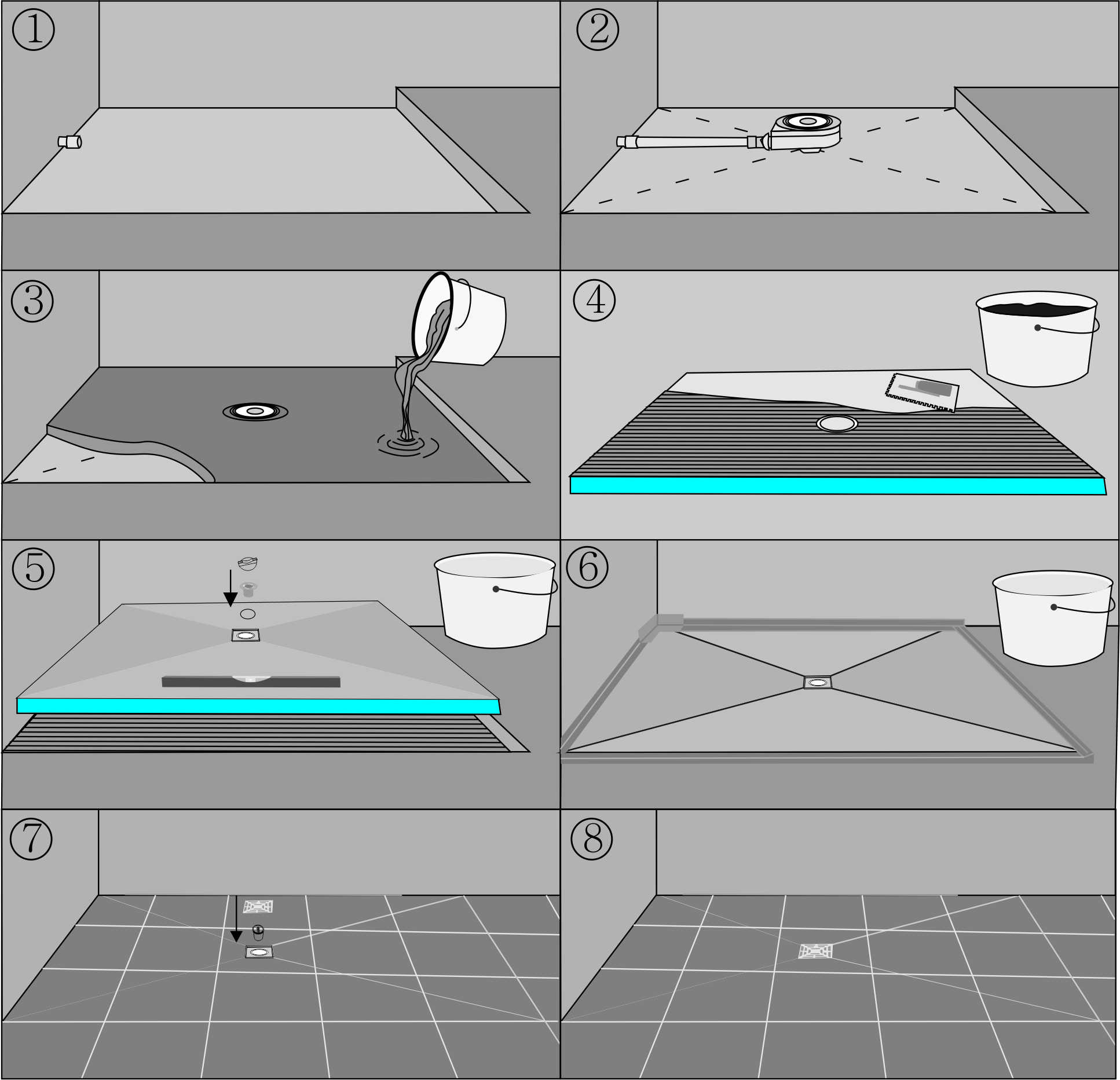 3. Pour concrete and make sure the concrete is level to drain body.
4. Plaster the backside of shower tray with flexible polymer mortar by Zigzag blade.
5. Fix shower tray on the floor levelly, put drain connector inside the drain body and tighten with drain key.
6. Reinforce all the joints between shower tray, wall and floor with waterproof cloth, waterproof corners should be used in wall corners.
7. Tile the shower tray in regular way.
8. You can add a shower screen now.